Let's talk
keynote speaking
I gets my kicks from bringing science-based tools and passion for reinventing the way people work to as many people as possible. I would love to make your next event a mega success.
Are you keen to equip your people with tools to help them do their best work ever?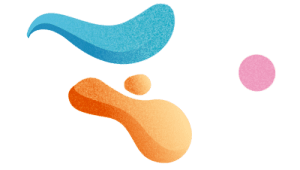 Maybe you have a group of leaders who are curious about what the future of work holds?
Do you want to create the best workplace that any of your people have ever worked at?
Or perhaps you don't have an event coming up and just get your kicks from researching keynote speakers?
And is your event face-to-face or virtual?
I've spoken to folk all over the world at companies such as these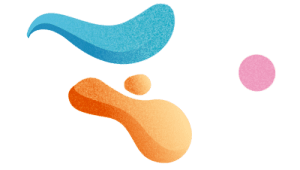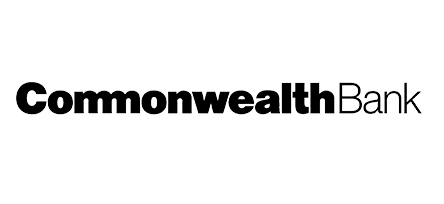 Here are some of the topics I speak on
Workday Reinvention: Find your focus.
Email. Social media. Endless pings and dings. We live in a world littered with digital distraction and temptation. And when we need to do focused, impactful, and creative work, protecting that time is precious.
In this highly interactive keynote, Dr Amantha Imber will take you through the latest productivity research from psychology and neuroscience. Amantha will reveal evidence-based strategies that will help you transform your work habits, turbo charge your output, and optimise your work hours.
Dr Amantha Imber has helped thousands of people turbo charge their productivity, wellbeing, and energy levels. Her programs have increased productivity by over 25% and have increased people's job satisfaction and energy levels by over 30% in a matter of weeks.
Understand how your current behaviour is killing your ability to do impactful work.
How to create the optimal structure for your workday, based on neuroscience.
The simple strategy that will let you win back at least two hours in every workday.
Discover hacks that can be applied immediately to tune out digital distractions.
Business leaders, executives, small business owners, knowledge workers, entrepreneurs, anyone who wants to achieve more with less.
Hack Your Productivity: Lessons from the world's most successful people.
"You have the same number of hours in the day as Beyonce." – Internet meme
While it is unlikely that anyone became more productive or achieved greater heights as a result of these words, it does beg the question: Do high achievers approach their days and their work differently than most people? And how do they become so efficient and productive?
Dr Amantha Imber has explored the answers to these questions for over two years through her top ranking business podcast How I Work, which has achieved nearly two million downloads. She has interviewed over 100 of the world's most successful people to unpack the strategies they use to achieve so much with their lives despite having the same number of hours in the day as the rest of us.
In this highly practical keynote, Amantha will share some of the most impactful, practical, and proven strategies, hacks, and tips to become more productive and happier at work that she has learnt from guests on How I Work.
How to double the output you produce at work without working more hours.

Impactful yet simple-to-apply strategies to dramatically improve your daily productivity.

New rituals and habits to integrate into your working life to achieve more.

Simple hacks to boost your happiness at work.
Business leaders, office workers, sales teams, executives, entrepreneurs, small business owners, anyone who is keen to level up their output at work.
Work From Anywhere: How to thrive in a remote future.
In 2020, we were forced into a world where working from an office was the exception instead of the rule. As we venture into 2021 and beyond, the way we work (and more specifically, where we work from) has changed forever.
How do we create clear boundaries between work and life when we work where we live? How do we stay connected with our team when we are rarely all in the same physical location at the same time? And how do we ensure productivity doesn't decline when the siren song of Netflix is only a room away?
Dr Amantha Imber will provide you with a science-backed, practical approach to answering these questions. You'll leave with a set of strategies to help navigate the new world of work and ensure your employees thrive.
How to turbo-charge connectedness in remote teams.

How to create clear boundaries between work and life, no matter where you work from.

How to boost productivity when you no longer work from an office.
Business leaders, executives, small business owners, knowledge workers, entrepreneurs.
How to create an ultra-productive team (even while you're working remotely).
Building a great team was hard enough when the office was a place where we all gathered and worked from. But now, in the new reality of remote or hybrid working, helping your team collaborate effectively and work ultraproductively has become even more challenging, but all the more important.
Dr Amantha Imber will take you through a set of proven and practical ways to instantly improve the way your team works together. She promises you'll leave with a bag of tricks to make your team super productive and happy, even with all the craziness going on in the world today.
The three key ingredients to keeping your team happy and motivated, especially during COVID

A method to help you "clean up" your team meetings

A simple strategy to allow everyone on your team to know how to get the best out of you.
Business leaders, executives, entrepreneurs, teams seeking to improve the way they work together.
To do or not to do? The science of how to make better decisions.
Every day, we make hundreds of decisions. Some are big, some are small. And some may seem inconsequential. But it's our ability to make good decisions that ultimately determines our success in life. Good decisions lead to success at work, better relationships, improved health, and ultimately, greater happiness.
But here's the strange thing: despite the fact that making good decisions is so important, the majority of people never receive training in how to become better at making decisions.
The good news is: scientific research can shed a great deal of light on how to become an excellent decision-maker.
Dr Amantha Imber will delve into the latest science on how you can significantly improve your decision-making prowess.
The optimal time of day to make decisions.

How to future-proof your decisions.

How emotions can kill your ability to make good decisions – and what to do about it.

The types of decisions you need to avoid.

How to allocate an appropriate amount of time to your decision-making.
Business leaders, executives, small business owners, knowledge workers, entrepreneurs, anyone who has to make important decisions at work.
"Amantha was the highlight of our conference and people are still talking about it."

Innovation Director

Coca-Cola Amatil
"Dr Amantha Imber was a stand-out keynote speaker and panel facilitator for the National Electric Energy Conference. Extremely professional and charismatic, it was a delight to work with Amantha and Inventium."

Engineer

AEMO
"Amantha was the keynote speaker at the 2017 annual conference of the CEB International CFO Forum, and wowed our delegates with a captivating presentation. Amantha expertly tailored her presentation to suit an audience of senior finance professionals, and struck a perfect balance of warmth, humour and rigourous fact-based, practical ideas that our members could use in both their professional and personal lives. It was a pleasure to work with Amantha every step of the way."

Director

CEB International CFO Forum
"Amantha was an engaging, relevant and hugely popular keynote speaker for our Legal Innovation and Technology community. Delegates scored Amantha the highest rated speaker of the event."

Program Director

The Eventful Group
"Amantha is a peerless facilitator of any creativity, innovation, thinking-related workshop, conference and gathering. Her seemingly light delivery and interaction with the audiences is the tip of an iceberg of the depth of her science knowledge and understanding of human mind at work. I am a shameless fan of Amantha's work."

Executive Producer

Innofuture
Let's chat
⚬
Let's chat
⚬
Let's chat
⚬
Let's chat
⚬
Let's chat
⚬
about your next event
⚬
about your next event
⚬
about your next event
⚬
about your next event
⚬
about your next event
⚬