Let's talk
keynote speaking
I gets my kicks from bringing science-based tools and passion for reinventing the way people work to as many people as possible. I would love to make your next event a mega success.
Are you keen to equip your people with tools to help them do their best work ever?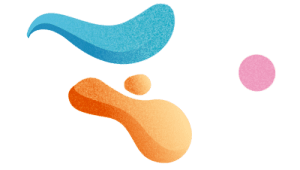 Maybe you have a group of leaders who are curious about what the future of work holds?
Do you want to create the best workplace that any of your people have ever worked at?
Or perhaps you don't have an event coming up and just get your kicks from researching keynote speakers?
And is your event face-to-face or virtual?
I've spoken to folk all over the world at companies such as these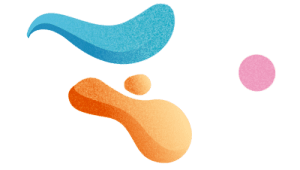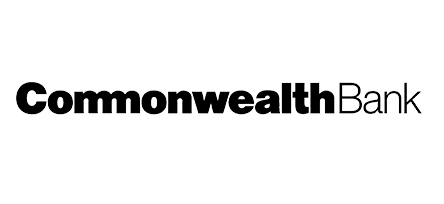 Here are some of the topics I speak on
Find Your Focus: Science-backed strategies for turbo-charging productivity and wellbeing
Email. Social media. Endless pings and dings. We live in a world littered with digital distraction and temptation. And when we need to do focused, impactful, and creative work, protecting that time is precious.
In this highly interactive keynote, we will take you through the latest productivity research from psychology and neuroscience. We will reveal evidence-based strategies that will help you transform your work habits, turbo charge your output, and optimise your work hours.
Dr. Amantha Imber has helped thousands of people turbo charge their productivity, wellbeing, and energy levels. Our programs have increased productivity by over 25% and have increased people's job satisfaction and energy levels by over 30% in a matter of weeks.
Understand how your current behaviour is killing your ability to do impactful work.
How to create the optimal structure for your workday, based on neuroscience.
The simple strategy that will let you win back at least two hours in every workday.
Discover hacks that can be applied immediately to tune out digital distractions.
Business leaders, executives, small business owners, knowledge workers, entrepreneurs, anyone who wants to achieve more with less.
Innovation Survivor:
How to outthink, outsmart, and outlast your competitors
It is our ability to generate breakthrough ideas to business challenges and opportunities that is what literally enables us to outthink, outsmart and outlast our competitors.
Dr Amantha Imber will take you through the latest scientific findings in relation to what really drives highly inventive and disruptive thinking – and how participants can apply these findings to their role.
You will walk away with a set of practical tools that you can use in your own role and also with others across the organisation to innovate what you do and disrupt the competition.
A set of practical tools to drive breakthrough thinking
The skills to literally outthink and outlast competitors
Tools that can easily be communicated to your teams and others within the organisation to help spread the innovation virus quickly and effectively
Business leaders, executives, entrepreneurs, marketers, small business owners, anyone who needs to think more creatively in their role.
Health Habits That Stick: How to Rewire Your Brain for Long-Term Success
Is your team showing signs of burnout? Feeling exhausted even thought it's only Monday? Finding it harder to bounce back?
We all have habits that hold us back from better health and feeling and performing at our best. But trying to change through willpower alone rarely works. In this engaging keynote, Dr. Amantha Imber goes beyond a one-size-fits-all approach to reveal science-backed strategies tailored to each person's unique psychology.
Attendees will discover how to identify their own mental roadblocks and gain customisable techniques to finally make positive health changes stick. They'll walk away with clarity and an actionable plan to transform habits for good.
The latest psychology on why most health advice fails to create lasting change

How to pinpoint your unique "habit hijackers" sabotaging progress

Customisable strategies to overcome mental obstacles and ingrain healthy habits

An interactive blueprint for creating health habits that endure beyond the new year
Business leaders, teams, anyone who wants to perform at their best
Tiny Tweaks, Big Shifts: The Small Steps That Lead to Massive Change
How do you achieve dramatic improvement? Driving real change requires adopting new behaviors – yet our brains resist. It is downright hard to change entrenched habits.
In this interactive keynote, Dr. Amantha Imber will reveal psychological insights that drive transformation. Attendees will learn tactics to identify mental roadblocks and "glitches" thwarting progress. They'll discover tiny tweaks that pay huge dividends in cementing new habits and high performance behaviors. This talk provides a practical blueprint for shepherding change at any level.
The hidden mental obstacles that sabotage your goals

The psychological barriers that are killing your progress – and how to fix them

Counterintuitive insights to make positive habits stick for good

Small tweaks that will lead to huge improvements
Business leaders, teams, change makers, entrepreneurs, anyone who is trying to drive change or create change in themselves
"Amantha was the highlight of our conference and people are still talking about it."

Innovation Director

Coca-Cola Amatil
"Dr Amantha Imber was a stand-out keynote speaker and panel facilitator for the National Electric Energy Conference. Extremely professional and charismatic, it was a delight to work with Amantha and Inventium."

Engineer

AEMO
"Amantha was the keynote speaker at the 2017 annual conference of the CEB International CFO Forum, and wowed our delegates with a captivating presentation. Amantha expertly tailored her presentation to suit an audience of senior finance professionals, and struck a perfect balance of warmth, humour and rigourous fact-based, practical ideas that our members could use in both their professional and personal lives. It was a pleasure to work with Amantha every step of the way."

Director

CEB International CFO Forum
"Amantha was an engaging, relevant and hugely popular keynote speaker for our Legal Innovation and Technology community. Delegates scored Amantha the highest rated speaker of the event."

Program Director

The Eventful Group
"Amantha is a peerless facilitator of any creativity, innovation, thinking-related workshop, conference and gathering. Her seemingly light delivery and interaction with the audiences is the tip of an iceberg of the depth of her science knowledge and understanding of human mind at work. I am a shameless fan of Amantha's work."

Executive Producer

Innofuture
Let's chat
⚬
Let's chat
⚬
Let's chat
⚬
Let's chat
⚬
Let's chat
⚬
about your next event
⚬
about your next event
⚬
about your next event
⚬
about your next event
⚬
about your next event
⚬